private hot tubs in all lodges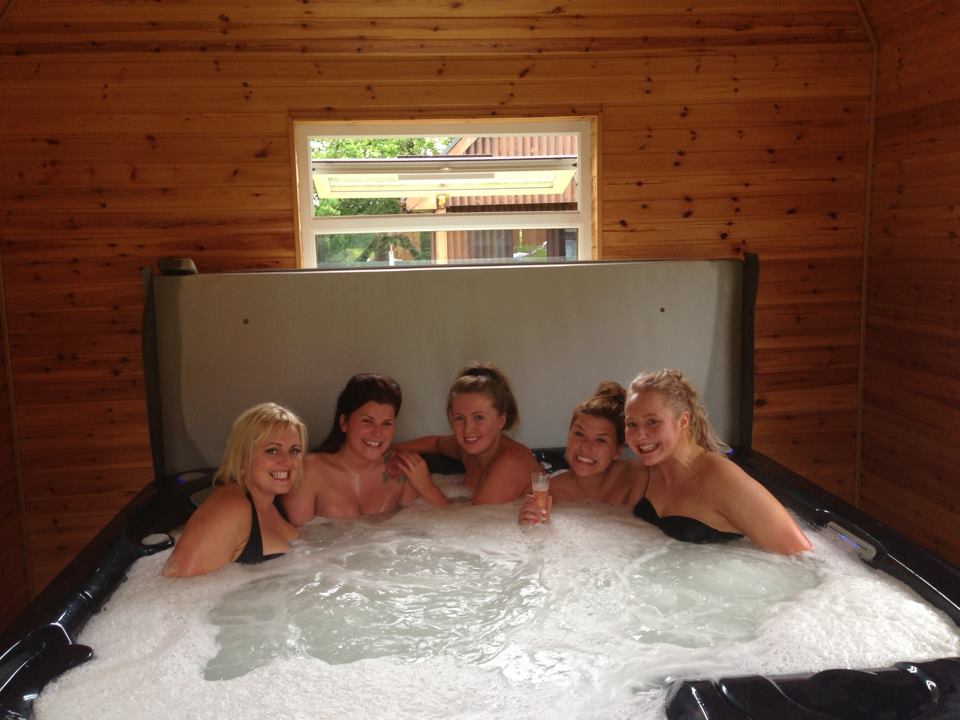 All four of our lodges have private hot tubs seating between 4-6 persons depanding on weight capacity.
Hot tubs are open from 10am to 9pm daily, we close the hot tubs at 9pm for the health and saftey of all our guests. Chemicals are put into the filters to work over night and have  your water fresh for the next morning.